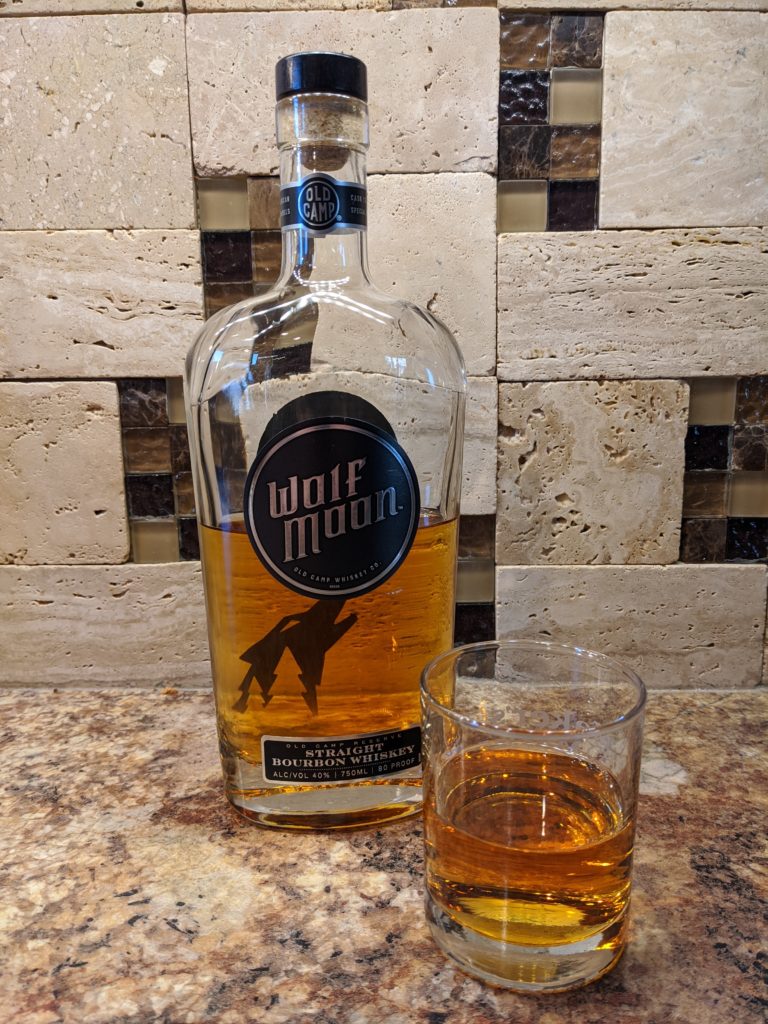 I picked this up when I made my COVID-19 run to the liquor store. I hadn't heard of it, knew nothing about. Thought it had a cool name and the price point was perfect, $23! I love trying new whiskies and especially those in the lower price range, call me a glutton for punishment I guess.
I will say that I was pleasantly surprised by this. A neighbor had helped me move a new desk into my office where I'm now working and I pulled this out when we were done. He had drank it before and said it was good. So we shared a couple tots.
It is a bit hot neat, there's some alcohol burn. Definitely smokey and woodsy with a hint of vanilla and caramel on the back. I prefer it with a bit of ice, tames the heat a bit. That being said, it's an enjoyable bourbon that I would definitely purchase again.
Wolf Moon is one of the celebrity whiskies that have come on the market the last few years. This one has Jason Aldean's name on the back and I think Florida-Georgia Line is involved as well. Here's the Wolf Moon web site for more info.