One of my favorite things is discovering unknown gems when it comes to whiskey or rum. Plantation Original Dark rum is absolutely one of those. Here's how I came across this one. I was looking for a rum for Christmas eggnog and just didn't want to go with a run of the mill mixing rum (you know which ones I'm talking about). Those just tend to taste like kerosene. I hoped to find something a little better but didn't want to break the bank.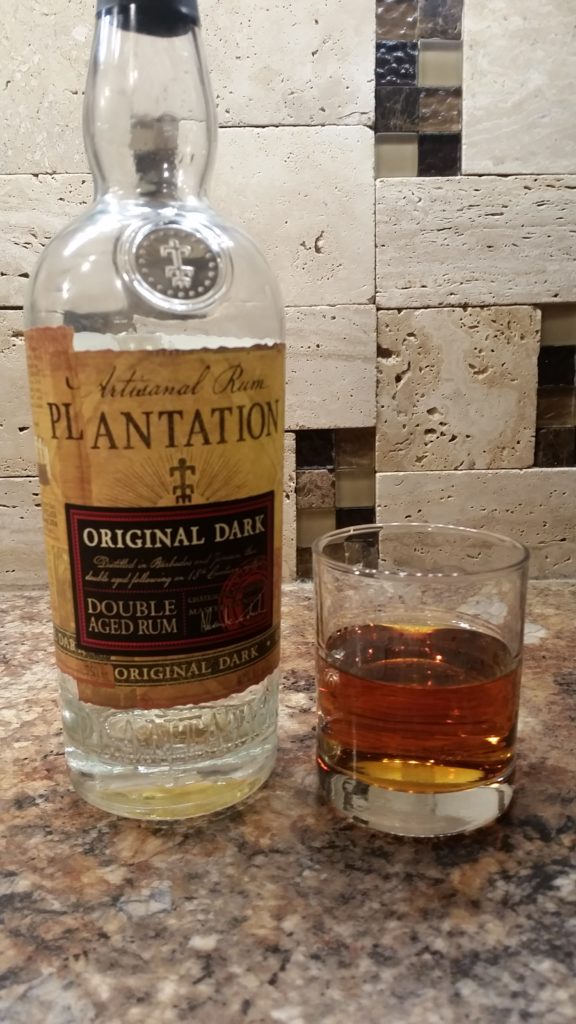 I saw this one the shelf, and being familiar with the Plantation label, decided to try it. If you never tried their pineapple rum then go now and by that and this one.
Quick description from the Plantation web site. It's a blend of 1-3 year Barbados rum and 10-15 year old Jamaican rum. After blending, it's aged for 3-6 months in the south of France. Oh, and it's a molasses based rum, as opposed to sugar cane.
I found this for under $20. It blew me away! I had a buddy who loves rum try it. It blew him away. It hits every note one is looking for when drinking a rum without any harsh notes of the aforementioned kerosene rums.
Taking a smell I get the caramel with a slight wood underneath. When trying a new drink, I always smell it first. I like the aroma.
The taste is thick with slightly sweet caramel. And when I say thick, I do mean thick from a mouth feel standpoint. If you haven't sipped many rums, my favorites always have this mouth feel to them. Thick, but not like cough syrup thick, just the feeling you get in our mouth. Don't know how else to describe it.
I don't quite get the spicy notes the web site speaks of, maybe a touch of pepper, but in a good way. It's smooth and goes down well. I do get a bit of a smokey oak taste on the back end. No harshness, no bite.
I do like my rums neat and cold and prefer no ice. Where as whiskey tends to like a little water, I don't with rum. Chill it and drink it neat. I've tried whiskey stones, I'm kinda indifferent on them, I'll do a review soon.
If you want to try a sipping rum and don't want to get into a lot of money, this is a great one to start with. I have a feeling it just may become my house rum, with the occasional splurge on 1888.