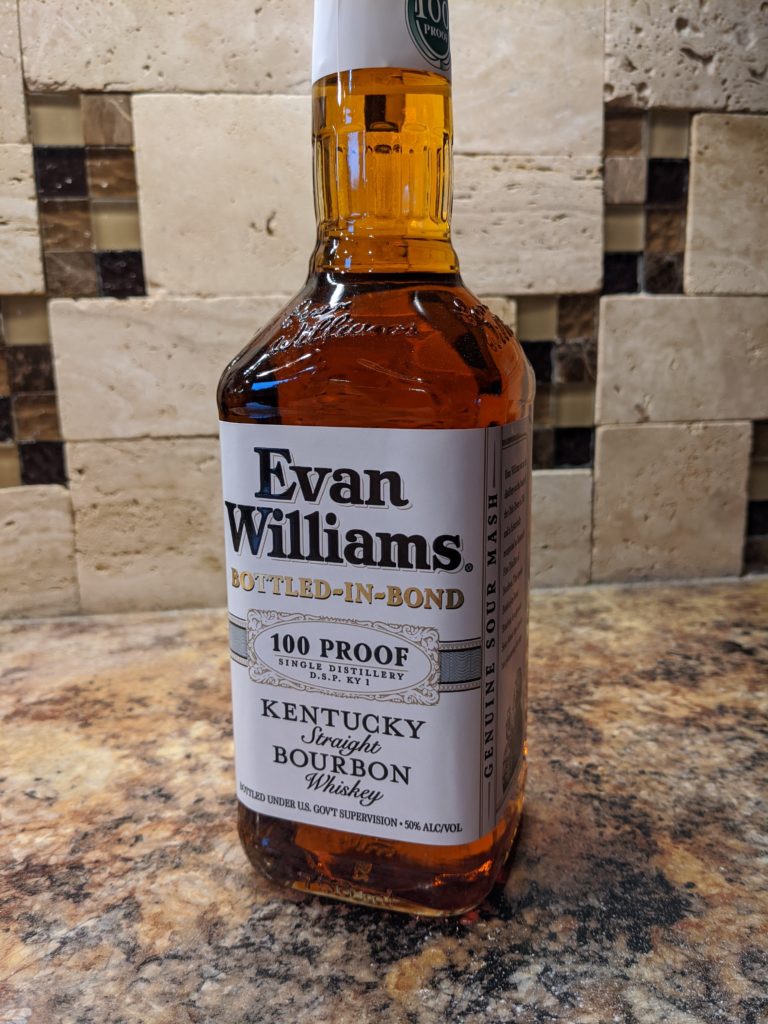 I finally was able to get my hands on a bottle of Evan Williams Bottled In Bond. I'd been looking for one for awhile. I finally saw a single bottle on the shelf the other day and snatched it up. Being as Evan Williams is one of my favorite labels, I wanted to do a review of this one also.
Aroma: I don't get a nose full of alcohol like i expected. There's a woodsy, earthy aroma. it's a pleasing, nothing off putting about it.
Neat: It's a bit hot. But hey, it's 100 proof. I immediately think of their single barrel but without the aging. A bit peppery with good mouth feel, thick and smooth, not watery. Flavors of wood and oak like most bourbons. It's warm on the end.
In a Manhattan: As most of Evan Williams' bourbons do, it make a very tasty Manhattan. As I've said before, Evan Williams whiskeys having a higher rye level just lends itself to Manhattans and Old Fashions. So yes, definitely works here.
so, I still think Evan Williams Single Barrel is their best bourbon, BIB would be my second choice from them. It's a decent whiskey at a decent price point. It has enough flavor to hold up to cocktails and is still drinkable neat or with some ice.