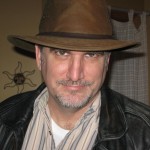 Heading out tomorrow morning for the next to the last weekend for pheasant and quail season here in Kansas. I've been itching to get all of January and things just haven't gone my way. I've got a new hunting hat and I need to see if it brings me any luck, because we all know, hunting it all about the hat. At least that's what Keith tells me.
I'm heading down to Southeast Kansas Saturday morning with my daughter to get a tour of a new aquaintance's ranch. He says it hasn't been hunted much over the last couple of decades and there used to be some quail down there.
Sweet! I love a good quail hunt.
So I'll be sporting my new hat and my Browning pump 12 gauge and my daughter will be along with her Stoeger side-by-side (which is a really cool story that I'll have to tell some day). Wish us luck. I hope we see something tomorrow.
Keep your powder dry.